Welcome to Broadview French Montessori School Beaches
We're An Authentic French Montessori
Our school uses authentic Montessori teaching materials in a prepared environment and provides an individual education teaching method according to each child's personality.
We Speak French Exclusively
Your child will be immersed in a French-speaking environment and will gain an invaluable first or second language experience. We welcome non-French speaking families as well as French-speaking families.
Planting the seed
for the future
Broadview French Montessori was established in 2004 in the heart of the Upper Beaches area in Toronto.
We are a small school-based entirely on the educational philosophy methods of Dr. Maria Montessori, following the instruction and training of children to enable them to develop their individual ability and reach their maximum potential at their own rhythm.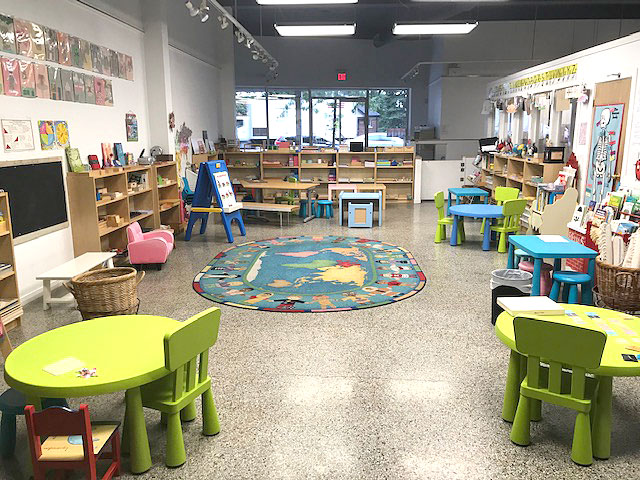 A Wonderful Calm Environment
Broadview French Montessori School has created a wonderful and calm environment, nurturing children and helping their natural learning process, in which children feel safe and loved.  The educational environment fosters respect, cooperation, order, choice within limits and provides children with the opportunity to attain their full potential.  The school's peaceful setting promotes strong moral values.
At each stage of his/her development, a child acquires the tools necessary for critical thinking, decision-making and respect for his/her environment.  With the guidance of a Montessori teacher, the child chooses what helps him/her to construct him/herself, which results in a love of life and learning, promoting independence, self-esteem and growth.
We Take Pride In Our Work
At Broadview French Montessori School we are proud of our work, but above all,
we are proud of the individual progress that every child makes.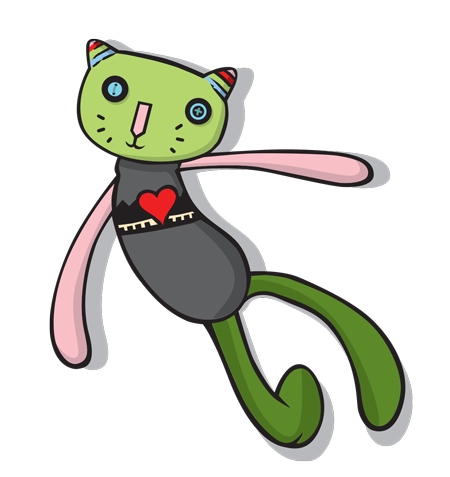 montessori avenues
Over 100 years ago in Italy, Maria Montessori discovered the unique child. The carefully designed classroom environment and Montessori materials are still today proving efficient, effective and exceptional.
We are very happy!
"Our child has been with Mme. Latifé at Broadview French Montessori for over 2 years. We are very happy with the school and with its director. Physically the school offers an organized, clean, friendly, calm and safe environment. I couldn't say well enough of Mme. Latifé as a director! She is passionate and dedicated about the work she so obviously loves. She is kind, organized, supportive of her pupils and engaged. She is available to discuss, troubleshoot and work out solutions (for example my child was affected when 4 friends all graduated to Jr. Kindergarten at the same time, leaving the school; as well a loss of a Grand Parent. Mme. Latifé and I had a meeting, implemented a plan and within a few days our child was happy again). The program itself is excellent. It is school at its finest for our preschoolers – not simply just daycare. They learn a lot through singing, visual and aural learning, learning through activities and touch (for example the letters and numbers in a gritty textured surface, abacus etc.). It is different than traditional Montessori teachings in the way that there is more structure and a sense of adult guidance. Children need this support, respect and structure. As a fluently French and English speaking family, we also appreciate the true international French that flows through the school. The teachers are all wonderful and bring to the school the French language from around the world, which in turn influences a beautiful French in the children. We are a very happy family with Broad View French Montessori and will miss them very much when our child graduates to Kindergarten."
Liane – Parent
Our daughter has been given the tools...
"Being an educator for 25 years, I can safely say that although a high-quality preschool education must tap into a child's academic potential, and Broadview French Montessori does this very well, the most important aspect is to develop the child's self-confidence so they themselves can view advancement as a possibility rather than an obstacle. Broadview French Montessori, under the direction of Madame Christiane Gervais as well as the staff, have helped to make our 6-year-old a confident and curious child who views school as a positive part of her day. Although "graduating" from this wonderful place is both a happy and sad occasion, we, as parents, know that our daughter has been given the tools to successfully move on to the next step."
Christine – Parent
We could not have chosen a better school
"The staff is attentive and encouraged our daughter to become an independent life-learner. I can't believe that she could do multiplication and division at the age of 5! She is also an impressive reader – in both French and English. Broadview French Montessori offers a perfect balance between focused work and imaginative play, which in turn instills discipline and creativity in children. My daughter loved her teachers, and I know the teachers care deeply for their students. There should be no hesitation whatsoever for any parent to send their child to Broadview French Montessori. Had the school offered an elementary school curriculum (i.e. Grade 1 and up), there is absolutely no question that our daughter would have continued to attend the school. We sincerely admire Madame Christiane Gervais and her staff for carrying out such outstanding work, and we are genuinely grateful to have been able to give our daughter a superior education in the hands of such wonderful teachers."
Sandra and Lee – Parents
Thank You So Much!
"Al, Kennedy and I would like to say thank you so much for a wonderful experience for Kennedy these past few months. She really enjoyed her time as a student and we are very sad to have our time come to an end. Everyone treated her with such kindness and care, exactly what a parent wants for their child. She made great friends and loves her teachers. Merci beaucoup."
Tanis and Al – Parents
I would highly recommend this school
"I am very pleased with the education that my son has been receiving at the Broadview French Montessori School. He has learned so much during his time there. He excels in the routine and structure that is offered. He comes home singing new songs or telling me about the activities or crafts that he did that day. He has taken many steps towards independence under the guidance of the staff. I was surprised to see him putting on his own mittens the other day and when asked who showed him that, he casually said 'Les Madames'. I also appreciate the manners that they are teaching him there, the handshakes, tidying up, keeping clean, etc. During his time at Broadview French Montessori School, my son has made some very valuable friendships and bonded with his teachers. Christiane is very dedicated to the school and runs a smooth operation. I would highly recommend this school to other parents."
Natalie – Parent
The advantage of a second language!
"We are very happy to recommend Broadview French Montessori School! The school is safe, clean, fun and educational, and most importantly to us, our kids like going to their school. We have recommended Broadview French Montessori School to our friends and family, many of whom have also enrolled their kids. This school has provided a means to give our kids the advantage of a second language from a very early age, in addition to the benefits that a Montessori education provides. We are very happy with this school."
William & Lena – Parents
Go and visit the school...
"My children have been attending Broadview French Montessori School for a few years now and we like it very much. It is fun, clean, safe, educational and teachers go beyond their duties. Bonus: the children learn French and Montessori. If you are looking for a school (not a daycare), do not hesitate. Go and visit the school."
Peter – Parent
Broadview French Montessori is
conveniently located in the Upper Beaches